Announcing:
I am pleased and excited to announce the launch of a very special ebook about a subject that is close to my heart: The Special Needs Parent's Journey.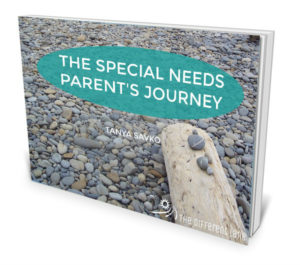 About the Book
It's not a lengthy book, nor a how-to manual. It's simply a brief, in-the-trenches, 20-year-post-diagnosis outlook on this journey that we find ourselves on. My intent in writing it is the same intent with which I began blogging in 2008 – to connect with other parents who walk this path with me. Our journeys may differ in some areas, but our hearts are in the same place.
I hope this little PDF book (which can easily be read in one sitting) will encourage you on your own journey with your child and give you some comfort in knowing that you are not alone. You will get through this, no matter what stage of the journey you find yourself.
How to Get Your Free Copy
The Special Needs Parent's Journey is available as a free PDF when you subscribe to my email list, in which you'll receive my latest blog posts about life in a special needs family. Simply enter your email address below, and a link to the PDF will be emailed to you as soon as you finish the quick confirmation process.

Thank you so much for your interest in my writing, and I hope you enjoy it.