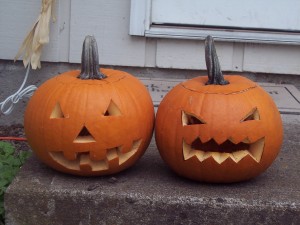 *
Usually when parents think of "the talk," we think of how to approach that first time that we tell our kids about sex – and all the other ensuing (hopefully much later) talks on the subject. Or the talk about drugs and alcohol. The talk about the importance of not stealing even if something "only" costs 25 cents. So many talks we parents have with our kids.
Add to that all the other difficult talks we have to have with our special needs kids. The talk about what autism is, and that he has it, or telling his brother about it. The talk about how sometimes kids are not really your friends if they try to get you to do something. Or if they say that you're "entertaining."  And then, when the child with whom I'd wondered if I'd ever have a conversation more involved than "Would you like a sandwich or eggs for dinner?" progresses to the point that he tells me when he's turning 15 that he would like to get his driver's permit, I realize that I have to have yet another difficult "talk." Because as far as he's come, as glad as I am that when he was six or seven he could actually respond that he wanted eggs for dinner, he's not ready to drive. No way. And it's not because I'm not ready to let him drive. It's because he's still far too distractible, impatient about traffic (in a scary way), and lacking judgment. Sure, many teens are that way. But with him it's exponential. And letting him drive now would not be good judgment on my part. In fact, it would be insanely irresponsible.
But he really wants to drive and actually started talking about it when he was twelve. So this talk has been looming in the back of my mind for three years. And I've got to let him down gently. I've got to figure out a way to tell him that there's yet another thing that his autism is going to affect, right when he's gotten to a point where he's started to accept it.
So I decide to do it during a time when he's relaxed but somewhat engaged in an activity that he enjoys. And when it's just the two of us carving pumpkins on a Saturday afternoon (since Aidan can't handle the smell and doesn't participate), I take a deep breath and dive in. I dance around the subject by casually mentioning some of the positive ways in which autism affects him  (learning to read early, being good with maps and remembering facts), and then I mention some of the difficult aspects (delay with learning to talk, his sensitive hearing, regulating behavior, etc.). I forge ahead and say that some people with autism need to wait a few years before they're ready to start driving (as well as some who don't have autism).
"But I don't think I need to wait," he says, his voice calm but purposeful as he carefully saws off the top of his pumpkin. "I think I'm ready for my permit."
I gently remind him of how impatient he gets with traffic and that his response indicates that he needs to work on that before he can start learning to drive. I tell him that being good with machines and having the ability to operate the vehicle (his argument of readiness) is not the most important element of driving. That he needs responsibility, awareness, and judgment to safely drive a car.
He is still eerily calm. Is he actually understanding? I wonder, I hope. He quietly scoops out pumpkin seeds, seeming to take all of this in, although I can feel his disappointment. Then he stops briefly and asks, "When?"
Gulp. I should have expected that question to be part of the equation. No stranger to being put on the spot, I remember Mama Edge's comment and quickly come up with a plan. I tell him that he needs to demonstrate three things to me whenever we're in the car – patience with traffic, focus on (my) driving and not being distracted, and awareness of other vehicles, drivers, and pedestrians. I tell him that if he does all of those things in the next year, then when he's sixteen we'll discuss enrolling him in a driving class. I'm not convinced that he'll be ready in a year. But I can't dash his hopes.
"Does that sound good to you?" I ask. "Are you okay with that?"
"Yes. I'm okay with that," he says in his usual flat voice. He won't make eye contact, but he is calm, accepting. I praise him for his maturity, tell him that this is the first step in demonstrating patience and responsibility. For years now, he's been aware of the limitations due to his autism, but he's learned to accept it and work with it. He may not be ready to drive in a year, but someday, he will. Autism will often delay him, as it did with talking and so many other things, but it won't stop him. This I know.
* Nigel's is the happy one on the left