They do grow up. But first they have to make it through the teen years, and so do you. So does the whole family.
This is our family – two sons and one mom. And this website covers five years (ages 13 to 18) of one son's life with autism and our life with him. See the About Us page for more information about who we are and how we got here.
Grab your favorite beverage and start weaving your way through our story.  We hope that you'll gain some insight, validation, and the knowledge that there are people out there who understand.
*
If you'd like to read what I'm currently writing, including thoughts and experiences pertaining to my son's transition to adulthood, please subscribe to my email list (and receive a free PDFs – The Special Needs Parent's Journey ebook. I'm also blogging at my author site, www.tanyasavko.com.  I wish you the best on your journey. You are not alone.
*
Teen Autism is honored to be listed among Family Nurse Practitioner Program's
100 Fantastic Family Health Resources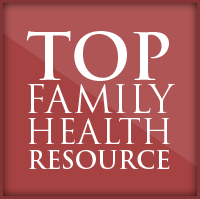 Teen Autism is honored to be listed among Babble's Top 25 Autism Blogs of 2011.